In memory of Giuseppe Tollardo
Thank you for your support!
In loving memory of Giuseppe Tollardo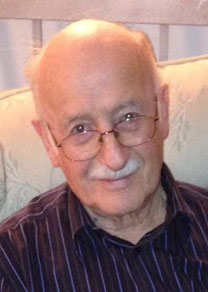 Tollardo, Giuseppe Vittore passed away peacefully on September 19, 2021 in New Westminster at the age of 89, exactly two months shy of his 90th birthday. Predeceased by mother (Assunta), father (Luigi), brothers (Bruno, Antonio, Olivio), and sisters (Julia, Dorina). He is survived by his loving wife Eleanora, son Randy, sister-in-law (Argia), nieces, nephews and friends in Canada and family in Italy.
Giuseppe (or Joe as he went by) will be remembered for his big heart, his larger-than-life personality and his uncontestable love for his family and friends, all of whom will miss him dearly.
Prayers will be offered Thursday, September 30, 2021 at 7 pm at St. Francis De Sales Parish (6610 Balmoral Street, Burnaby) where a funeral mass will be held on Friday, October 1, 2021 at noon.  Cremation will follow the mass.
Due to COVID risks and limitations there will be no reception at this time but will be planned for family and close friends at a later date.
In lieu of flowers, we ask that you donate to the Royal Columbian Hospital Foundation (in memory of Giuseppe Tollardo) to support their renal unit.
Contact Us
To learn more about how you can support
Royal Columbian Hospital Foundation, please contact 604.520.4438