Royal Columbian Hospital Foundation is proud to recognize our 2022 Champions of Philanthropy.
By demonstrating their philanthropic commitment and making important contributions in support of the Foundation's mission, the following members of Royal Columbian Hospital have distinguished themselves by encouraging their peers to give, inspiring their networks to engage and making their own charitable gift.
2022 recipients
• As the Local Department Head of Cardiology at Royal Columbian, Dr. Amin Aminbakhsh has been instrumental in promoting philanthropy, leading the cardiology physicians in their goal of 100% participation in the Foundation's fundraising programs. Dr. Aminbakhsh's philanthropic efforts have also been critical to the upgrade and replacement of many key pieces of equipment within the cardiology department.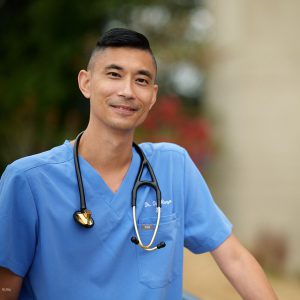 • As the Head of Medicine and Associate Site Medical Director at Royal Columbian, Dr. Da Roza champions philanthropy in the renal unit, at the Foundation, and throughout the hospital. He wears numerous hats, including the Division Head of Nephrology in Fraser Health, UBC Clinical Professor, and Director of Postgraduates at Royal Columbian Hospital Clinical Teaching Unit. Even with all these responsibilities, Dr Da Roza still finds time to care for health and wellbeing of the renal team, organize social events for his students, and plan appreciation events for hospital staff. He also frequently works with the Foundation to connect with members of the community and promote the hospital. It's this generosity of time and team spirit that makes him a Champion of Philanthropy.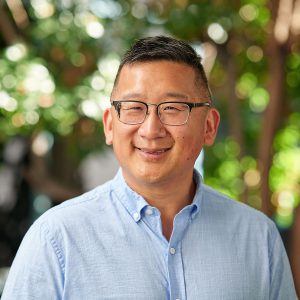 • In addition to being a Cardiac Surgery Surgical Assist, Dr. Hwang also serves as the NSQIP Surgeon Champion for Royal Columbian, responsible for promoting quality improvement activities and sharing best practices. He started the Quality Improvement League at the hospital, championing QI and soliciting feedback from staff around the hospital. He works closely with the Foundation to continue this work, volunteering a lot of time and energy to continue advancing quality improvement. This passion, hard work, and dedication to improving patient care and outcomes is what makes Dr. Hwang one of our 2022 Champions of Philanthropy.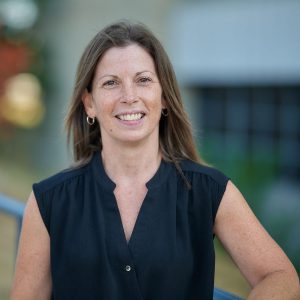 • Stacey Rigby, Clinical Practice Lead of Physiotherapy, has been a great supporter of and advocate for the Foundation. She is a member of the Peer Advised Impact Fund Committee, helping to determine how the money brought in by the staff lottery can be used to the greatest effect within the hospital, and the Education Grant Committee, supporting continuing education within the hospital. She is also very involved in setting up an equipment loan closet at the hospital, providing discharged patients with access to mobility equipment when they need it. Her passion for the wellbeing of her team and the patient population they serve is very evident in her work with the Foundation.
Please join us in congratulating these individuals for their profound commitment to the Family Campaign at Royal Columbian Hospital. Each Champion has supported the Foundation by volunteering, supporting with their own philanthropy, and making grateful patient referrals.
See Past Years' Champions: